And time for me to get back into that sewing room and make some more!!!
One of the Just takes 2 patterns from February. I had trouble making this and adjusted the pattern a bit. I don't think I'll be making this block again!
I'm linking up with
Connie at Quilting by the River
.
Edited to add: And I'm linking up to a new (to me) interesting linky party:
Quilt Story
.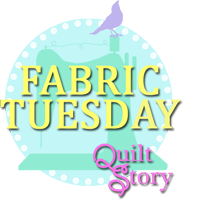 Are you a sewing or quilting person? You might be interested in my giveaway of fabric and thread: See this post:
http://viridian61.blogspot.com/2012/02/give-away-at-viridians-blog.html
and enter by March 1.
Viridian
Tweet