Oh dear! I can't find a way to turn this right side up. You will just have to tilt your head.
I last wrote about tobacco silks on
April 27
. They were given as premiums in packages of tobacco or cigarettes. You can read more about them
HERE
. Since that time I have bought a few more on ebay, including this one. This one is large, about 4 by 6 inches, and is a reproduction of a Gainsborough painting.
According to
Wikipedia
: "
The Blue Boy
(c. 1770) is an
oil painting
by
Thomas Gainsborough
. Perhaps Gainsborough's most famous work, it is thought to be a portrait of Jonathan Buttall, the son of a wealthy hardware merchant, although this was never proved. It is a historical costume study as well as a portrait: the youth in his 17th-century apparel is regarded as Gainsborough's homage to
Anthony Van Dyck
, and in particular is very close to Van Dyck's portrait of
Charles II
as a boy."
Viridian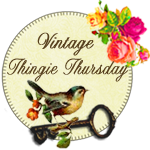 Tweet