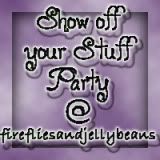 The progress is slow but sure. I have 6 blocks done, including the applique of the yellow circle in the middle. Here's what they look like right now.
I described the beginning of this project in
this post
.
It seems like I have been sewing SO many pieces of vintage fabric and unbleached muslin together, and to only have 6 blocks done? Stay the course, quilter!
The block to block setting is the same as in my vintage quilt, and in the pattern I am using, which is in the book
Feedsacks!
by Edie McGinnis.
To me the blocks look a bit busy put this close together so I may separate then by muslin sashing. I am also thinking of red cornerstones. Then the triangles and cornerstones will make a shoo-fly block. Interesting.
viridian