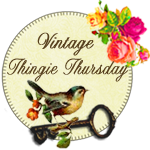 This is post # 152 for my blog, so it's really time for another giveaway, but we'll have to wait. On to this week's vintage quilt item. Purchased off eBay in the last 6 months, I am pretty sure this crazy quilt top was made near Wabash, Indiana. That is because it is pieced on pages from a Wabash newspaper, March 1930.


Above you can see the date of March 3, 1930. It's hard to imagine how bleak this time was, about 6 months or so after the stock market crash of October 1929. Note also the ad for the store closing, selling 10 yards of muslin for 79 cents. But you still can't buy it if you have no job, and you have no cash.
Just LOOK at the prices here. Whole chickens actually have increased LESS in price percentage-wise, (0.35 to $1.19 lb for whole chicken, 240%, based on my local prices), than the hamburger has (0.25 to $2.69 lb or 976%). Again, time to be frugal when the husband has no job. And feeding a family is top priority, not buying muslin, or dresses, no matter how marked down.

Also note how this quilt was made, which may not be obvious in the first picture. Fabric scraps from earlier in the 1900's (note the dark blue and red and pink fabrics) have been placed on the newspaper foundation, and then their edges turned under, and machine top-sewed. Most quilters today would use a sew and flip method, as would quilters doing string-piecing on newspaper in the past. Or a hand applique stitch. Why this method?
I have another quilt top similar to this, feedsack pieces placed on a large striped feedsack, with edges turned under and machine top-stitched just like this. It's pretty wild-looking.
When I was starting out as a quilter in my late teens (many years ago!), I thought a crazy quilt was done this way, as I had never seen any, and the women of my family did not quilt.
So was this maker young, or inexperienced? Or was this a fad or style in the 1930's? I have not seen quilts like this in quilt history books.

viridian